San Bruno Hotel Amenities
Feel right at home when you stay at Comfort Inn & Suites San Francisco Airport West. Designed to maximize comfort and convenience, our hotel is well-equipped with all the travel necessities and thoughtful touches you'll need for a memorable stay in our city. Whether you're in town for a business trip or planning to explore all the best local attractions, our hotel with a free hot breakfast in San Bruno is always ready to welcome you as soon as you walk through the doors.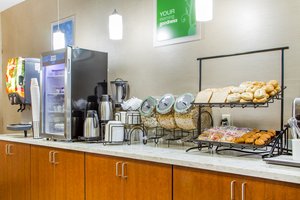 Free Hot Breakfast in San Bruno
After a wonderful night's sleep in your comfortable hotel room or suite, start your day off the right way with our hotel's free hot breakfast in San Bruno, California! Come join us in the morning and enjoy all your breakfast favorites, including sausage patties, scrambled eggs, hard boiled eggs, waffles, yogurt, hot cereal, cold cereals, bagels, cream cheese, and 3 types of fresh fruit.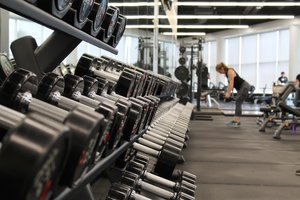 Complimentary Fitness Passes
You won't have to fall behind your fitness routine when you stay with Comfort Inn & Suites. Stay active with our free fitness pass for the UFC Gym San Bruno near our hotel! Passes are available to all guests upon request.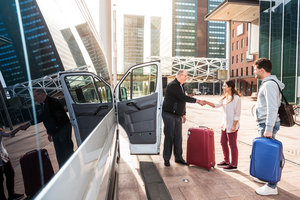 Free Parking & Shuttle Services
Travel with ease to and from Comfort Inn & Suites San Francisco Airport West! Our hotel near the airport offers free indoor parking and airport shuttle services, so you can rest easy knowing we've got all your travel plans covered.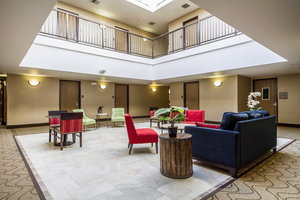 Your Home Away from Home
Complete with exceptional service and thoughtful amenities, including free Wi-Fi, 24-hour front desk, business center, free newspapers in the lobby and free coffee, you'll be able to enjoy all the comforts of home during your stay at our San Bruno hotel.