Things to Do Around San Francisco
Discover all the fun things to do around San Francisco while staying at Comfort Inn & Suites San Francisco Airport West! Conveniently situated off Highway 101, just blocks away from the Caltrain and BART public transit systems, our hotel's location near the airport and downtown makes us the perfect choice for affordable lodgings with easy access to a host of fun things to do around San Francisco, CA.
Hop on the Caltrain and enjoy a quick rail ride to catch a baseball game at Oracle Park, or take the BART to explore downtown San Francisco. From there, you'll find limitless possibilities for attractions in San Francisco to explore, including Lombard Street, the Golden Gate Bridge, Union Square, Alcatraz Island and Fisherman's Wharf!
All the fun doesn't stop there. Our Comfort Inn & Suites hotel near the SFO puts you near all the best San Bruno, California attractions. Enjoy some retail therapy at The Shops at Tanforan, explore the great outdoors at Milagra Ridge or Junipero Serra Park, or try some delectable cuisine at one of the many delicious restaurants located just a mile away from our hotel!
Looking for a bit of inspiration? Don't hesitate to ask our friendly and knowledgeable front desk staff for suggestions of fun things to do around San Francisco, or browse our list of must-see attractions in San Francisco, California below.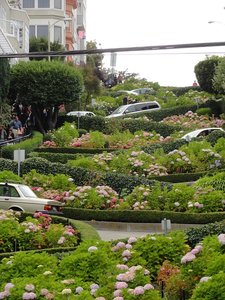 Lombard Street
Discover the "Crookedest Street in the World" at one of San Francisco's most popular landmarks! Drive down Lombard Street's eight sharp turns, or take a stroll down amongst the Russian Hill mansions featuring perfectly manicured landscaping that line the sides of this iconic street.
13.8 miles from the hotel.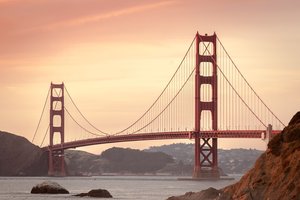 Golden Gate Bridge
A visit to San Francisco wouldn't be complete without seeing the iconic Golden Gate Bridge. Bringing the communities of San Francisco and Marin County together, this famed orange landmark spans 1.7 miles and was once taller than any building in San Francisco. Take a drive across, or go for a walk or bike ride on the bridge's sidewalks. Don't forget to snap a picture of this popular tourist destination, and top thing to do in the San Francisco area!
15.7 miles from the hotel.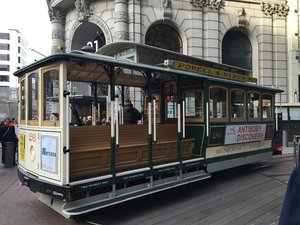 Union Square
Boasting a thriving culture and entertainment district, San Francisco's Union Square is home to an abundance of shops, restaurants, bars and nightlife. Enjoy some retail therapy at the many stores in the area, including Cartier, Kate Spade, Saks Fifth Avenue, Jimmy Choo, Macy's and more. Satisfy your cravings at one of the many delectable restaurants and cafes, including Zingari Ristorante, Eno Wine Bar, Café de la Presse and more! Don't miss seeing San Francisco's staple cable cars and the manual cable car turnaround located at Union Square.
12.4 miles from the hotel.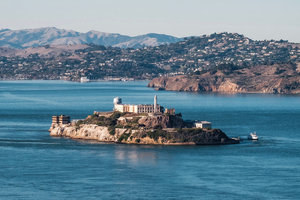 Alcatraz Island
Take a ferry to Alcatraz Island, where you can participate in an in-depth tour of the first lighthouse and U.S. built a fort on the West Coast. Discover the famous federal prison that was long off-limits to the public and the rich history of the 18-month occupation by Indians of All Tribes!
14 miles from the hotel.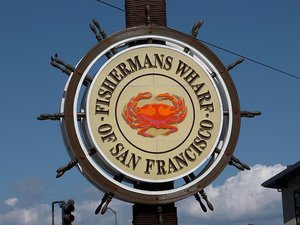 Fisherman's Wharf
Embark on a nautical adventure at San Francisco's famed Fisherman's Wharf, located on the city's northern waterfront. As one of the area's most popular things to do in the San Francisco area, the wharf offers an abundance of fun things to do to peak anyone's interests. Enjoy bay cruises, sightseeing tours, tours of historic ships, and don't leave without trying the delectable seafood cuisine like crab and clam chowder!
13.6 miles from the hotel.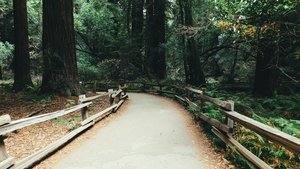 Muir Woods
Explore the great outdoors in the midst of towering redwood trees at Muir Woods, located north of San Francisco in the Golden Gate National Recreation Area. Discover all the charms of this National Monument by exploring the trails or participating in a ranger-led program to learn more about the area!
27.4 miles from the hotel.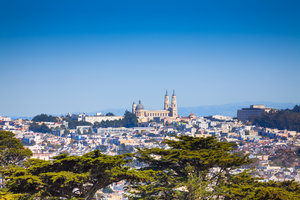 San Francisco State University
Explore the grounds of San Francisco State University, a public research university just 15 minutes away from Comfort Inn & Suites. Visit a family member and spend some quality time around the Bay Area, or come cheer on the local sports team! Our hotel is proud to be your premier choice for comfortable lodgings for parents' weekend, graduation, and more.
11.1 miles from the hotel.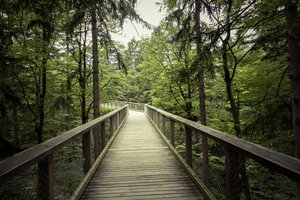 Milagra Ridge
Explore this 275-acre open space park classified as an isolated island ecosystem. Explore the trails, which visitors are required to stay on so as not to disrupt the park's exceptionally sensitive wildlife.
4.8 miles from the hotel.
Junipero Serra Park
Enjoy the great outdoors and experience spectacular panoramic views of the Bay Area at Junipero Serra Park! Retreat into the peaceful atmosphere secluded from the hustle and bustle of the city, with natural sights and sounds to accompany you, including the Oak Foothill plant community, spring wildflowers and the El Zanjon Creek.
2.9 miles from the hotel.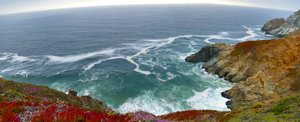 Additional Attractions
Oyster Point Marina - 4.3 miles from the hotel
Pacifica State Beach - 12.5 miles from the hotel
Cow Palace - 6.8 miles from the hotel
San Mateo County Event Center - 9.9 miles from the hotel
San Francisco Zoo - 11.5 miles from the hotel
Bay Meadows - 10.2 miles