Hotel Near Alcatraz in San Francisco
For budget-conscious travelers, taking the BART from our hotel to Alcatraz in San Francisco adds convenience and savings to your trip to the Bay Area! Local transit will take you right into the heart of the city, where you can visit Fisherman's Wharf along with one of San Francisco's most famous sites: Alcatraz! Visit one of the city's most popular attractions during your stay at our hotel near Alcatraz in San Francisco, CA.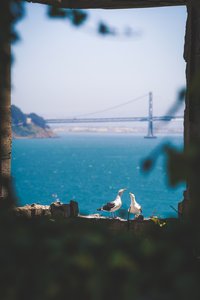 History of Alcatraz
This small island just 1.25 miles from San Francisco has a big history. First a military garrison, then a military prison, Alcatraz became a federal penitentiary in the 1930s. For the next thirty years, it held some of America's most famous criminals, including Al Capone and other infamous mobsters. Famously, no one ever escaped Alcatraz, though many tried. One famous incident included three prisoners who made busts of their heads out of soap.
In 1972, it became a park, receiving Historic Landmark designation in 1986. Today, the island is open to tours, with a range of things to do. From its natural features—due to its location and rock pools, it is home to a wide range of wildlife—to its fascinating history.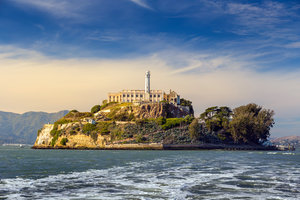 From SFO Airport and Our Hotel to Alcatraz
Take the BART from San Bruno station, or from SFO you can take the bus straight into downtown. To get to Alcatraz, you must take a ferry operated by Alcatraz Tours LLC. Go to Alcatraz Landing at Pier 33. Ferry tickets sell out in advance, so make sure to book your tour early! Due to its popularity, it can be difficult to buy a ticket the day of. Buy them online here.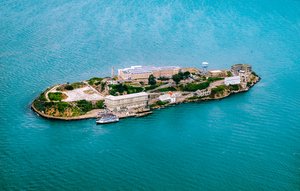 Visitor Information
Our hotel is just over an hour from Pier 33
A range of tours are available at Alcatraz, ranging from day to night. Make sure to visit their website to learn more about each tour.
Purchase tickets online, over the phone, or at the ticket booth at Pier 33 Alcatraz Landing
The complete Alcatraz experience lasts 4-5 hours, including the boat ride.
Book a stay at our hotel near Alcatraz in San Francisco to discover a fascinating natural landscape that coincides with a unique period in American history!