Hotel near Oracle Park in San Francisco
Cheer on the Giants while staying at our affordable hotel near Oracle Park in San Francisco, CA! Located just 11 miles away from the baseball stadium, Comfort Inn & Suites San Francisco Airport West is the ideal place to stay for budget-friendly, comfortable accommodations while enjoying America's favorite pastime.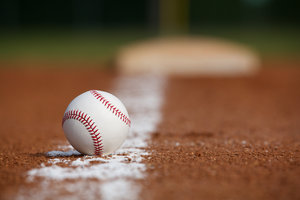 From Our Hotel to Oracle Park
Hop on the Caltrain, just 6 blocks away from our hotel near Oracle Park, and enjoy a leisurely rail trip into San Francisco. The San Bruno Caltrain station is only a 5-minute walk from the hotel, just follow these directions to get to and from the ballpark. You'll be dropped off right at the baseball stadium known for its breathtaking Bay views and homerun "splash hits"! Be greeted at the public entrance by a nine-foot statue of America's greatest living ballplayer, Willie Mays. Seating up to 41,503 guests, the first privately financed ballpark in the MLB since the Dodger Stadium in 1962 features many thoughtful amenities to keep ball fans entertained.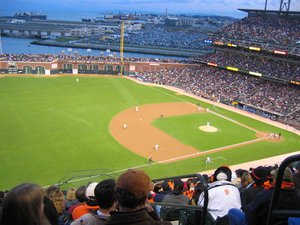 Local Attractions
Explore all the ballpark's attractions, including the Fan Lot, Public House, the Garden at Oracle Park, the Wall of Fame, and the Yard at Mission Rock! If you want an in-depth look at the game, the stadium also offers behind-the-scenes ballpark tours. Discover all the places only players and staff go, including the field warning track, a major league dugout, the visitors' indoor batting cage, the visitors' clubhouse, the press box, and a luxury suite! The tours depart from the Giant's Dugout Store and lasts approximately one hour and thirty minutes.
Stay at our affordable hotel near Oracle Park in San Francisco, California and enjoy an unforgettable experience at one of the most unique baseball stadiums in the country!