Hotel Near San Francisco State University
It's just a short drive to campus from our hotel near San Francisco State University, a public research university that's been open since 1899, and an accredited university since 1972. Notable alumni span a variety of disciplines, from artists to writers, CEOs, NASA astronauts, inventors, and mayors of San Francisco and Oakland. Whether you're visiting for a tour or here for work at one of the numerous research facilities, stay close by at our hotel near San Francisco State University in California.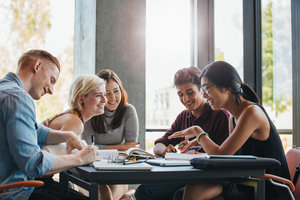 Things to Do on Campus
If you're looking to visit San Francisco State University, whether for work, as a prospective student, or for graduation, there are lots of things to do and see on the university's campus, in addition to their formal tours.
Visit the university's Global Museum, a recently-opened museum at SF State as part of their Museum Studies program, which showcases the university's collection from Africa, Asia, Oceania, and the Americas
Walk through the Fine Arts Gallery, an amalgamation of student and professional artwork, showing a wide range of contemporary art
Head to Fort Funston and the coast, just across Lake Merced from the university and a quick drive away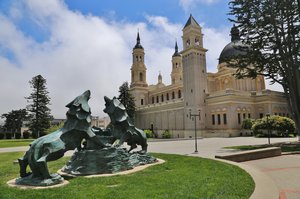 Visit San Francisco State University from our Hotel
1600 Holloway Ave, San Francisco, CA 94132, USA
You can always start by taking a virtual tour of the campus! For the full experience, go to the university and take a campus tour with an SF State Student Ambassador who will point out key landmarks and be able to answer questions about the university.
To get to SF State from our hotel close to the airport with a car, you can take the I-280 North which will drop you off close to the school. Otherwise, the BART system will get you to and from our hotel near San Francisco State University with ease.